Sustainable Forestry Practices | The Balancing Act
Originally published June 27, 2022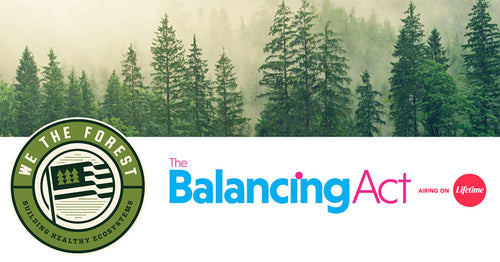 Forester Paul Pierson of Neiman Enterprises and Travis Joseph, President of the American Forest Resource Council, sit down with The Balancing Act hosts Montel Williams and Olga Villaverde to discuss why forest management is so imperative for sustainability and stewardship of the forest.
Watch as they share information and passion about the incredible things our co-workers and fellow forest caretakers do in forestry, and help people understand what we do, as well as the work of our partners, Healthy Forests, Healthy Communities, and the American Forest Resource Council. 
Share this video to help spread the word:
---
IN PARTNERSHIP WITH 
---
ABOUT WE THE FOREST
We the Forest offers information and personal stories from those working in the forest products industry, highlighting the role they play in solving forest health problems and providing a stage for their voices. 
We are dedicated to building common ground on the many sides of the timber production conversation, showing sustainable forest-first practices can provide solutions for catastrophic wildfire prevention, bug and disease reduction, climate change mitigation, and resource stewardship.
Ensuring our forests are around for years to come is something that should be our utmost priority. Through education like this, we can come together to understand the importance of restoration and collaboration to protect our forests from catastrophic wildfire, and create a more sustainable reality. 
We mean it when we say we're here to tell the truth about forest management.
---
Watch Our Videos
Rep the Forest